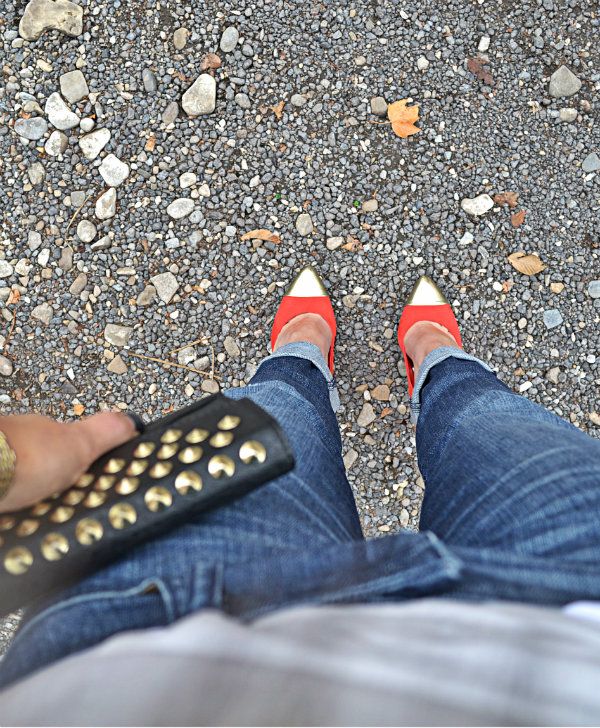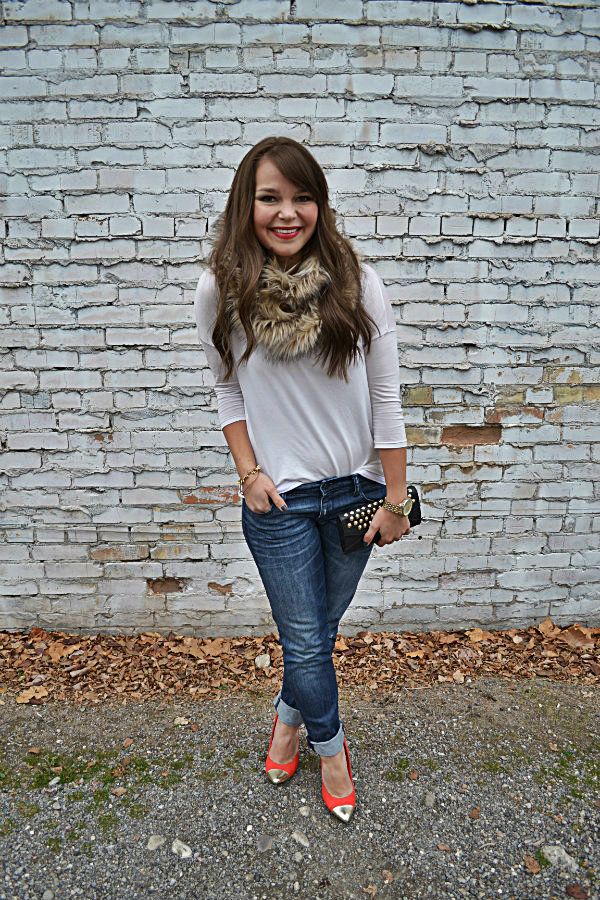 I'm usually the practical girl when it comes to shoes. I tend to stick to neutrals... or animal print if I'm feeling a little crazy. I never ever
ever
buy colored shoes. Heavens no. Not practical. But, when I saw these sassy little gold-toed red pumps... They were screaming my name. I couldn't resist.
Darn you, Target.
Even though they were killing my feet after moving crates back and forth at church, they are still well worth the pain. I plan on suffering through holiday parties in these cute little things. Even if I can't feel my feet after a couple hours.
The things we endure as women all in the name of cute shoes
.